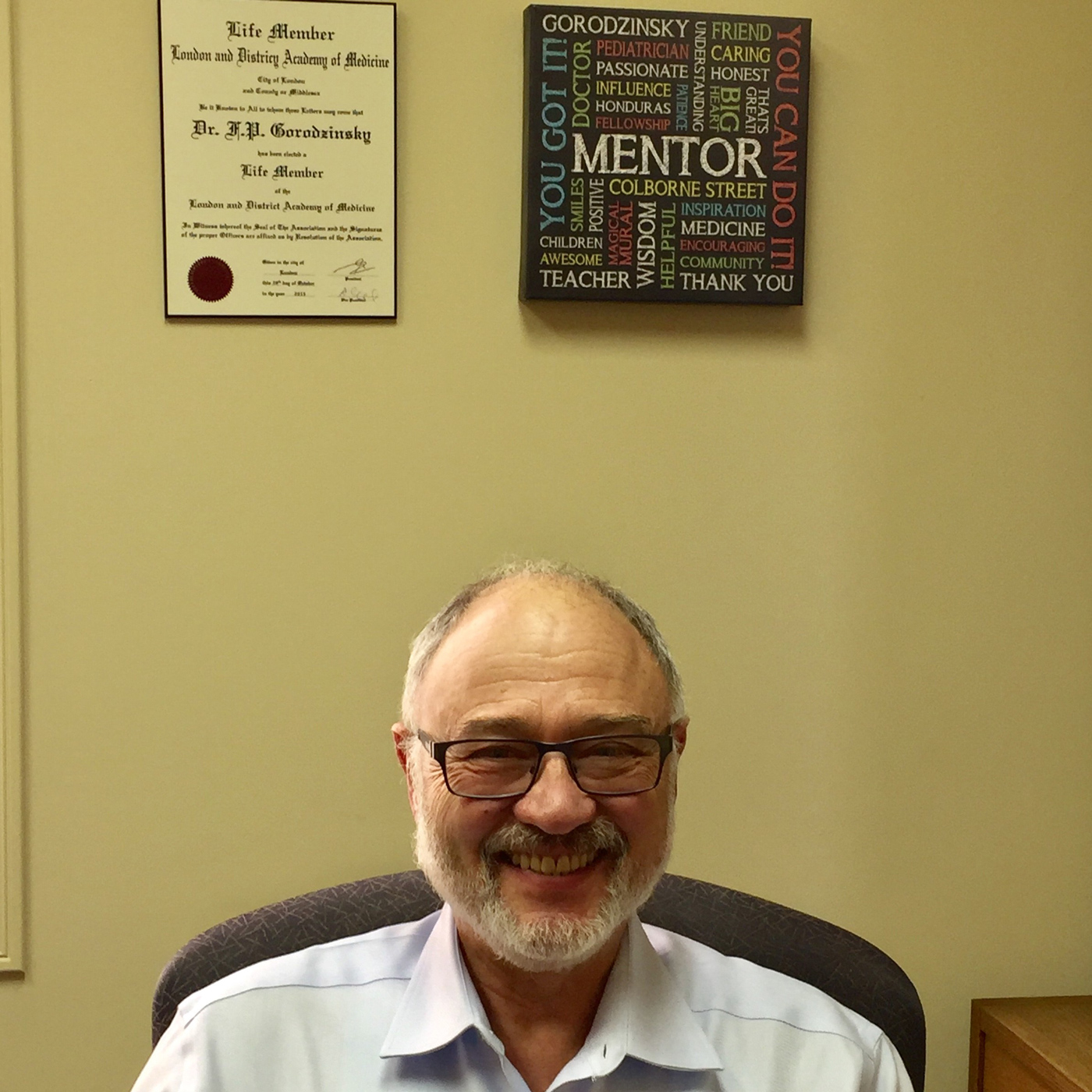 Dr. Fabian Gorodzinsky
Dr. Fabian Gorodzinsky has been a community based Paediatrician in London, Ontario since 1981. He is an Associate Professor of Paediatrics in The Schulich School of Medicine and Dentistry at Western University and enjoys teaching Residents and medical students.
He is a member of Congregation Or Shalom, the Conservative synagogue in London.
He completed his certification as a Mohel through the Brit Milah training program of NOAM in 2018 and has performed the mitzvah of Brit Milah in a variety of settings in South Western Ontario.
In his paediatric practice, he has performed over 2,000 non Jewish secular circumcisions using a technique that is similar to the guidelines set forth to fulfill the mitzvah in a religious basis.
Serving Reform and Conservative congregations as well as non-affiliated Jews in Southwestern Ontario, has been a privilege which he hopes to continue for many years.
Contact Infomation
Email: fgorodzi@uwo.ca
Tel: 519-601-1950 / 519-672-4051
Geographic Areas: London and southwestern Ontario
Available For: